Aloha
PG, Comedy, 104 min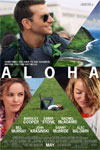 Aloha Trailer
After blowing a mission, a military contractor Brian Gilcrest (Bradley Cooper) returns to the US Space Program in Honolulu, Hawaii, where he left behind a former girlfriend, Tracy (Rachel McAdams).
He's introduced to his Air Force liaison Ng (Emma Stone), who has boundless energy. Reluctant at first to be part of a team with Ng, claiming himself to be a lone wolf, Brian finds himself enjoying his time spent with her, while at the same time he's drawn back towards Tracy, who says she's moved on, but really hasn't.
San Andreas 3D
PG, Action, 114 min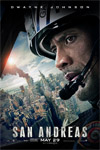 San Andreas 3D Trailer
A sudden and destructive magnitude nine earthquake leaves California in peril as it tears through the state, leaving a horrible path of destruction in its wake.
As it rips apart the West Coast bit by bit, Ray (Dwayne Johnson), a rescue-chopper pilot, tries to make his way to his estranged daughter (Alexandra Daddario) with his ex-wife (Carla Gugino) before it's too late.
San Andreas: An IMAX 3D Experience
PG, Action, 114 min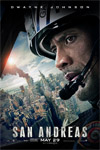 San Andreas: An IMAX 3D Experience Trailer
A sudden and destructive magnitude nine earthquake leaves California in peril as it tears through the state, leaving a horrible path of destruction in its wake.
As it rips apart the West Coast bit by bit, Ray (Dwayne Johnson), a rescue-chopper pilot, tries to make his way to his estranged daughter (Alexandra Daddario) with his ex-wife (Carla Gugino) before it's too late.
Poltergeist 3D
14A, Horror, 93 min
Poltergeist 3D Trailer
A contemporary remake of the classic horror film about a family whose suburban home is invaded by evil forces.
Strange things begin to happen in the household of a family whose home is built on a Native burial ground. When their daughter is taken by an unseen force, their only line of contact is through their TV. The family will have to look to a psychic to try to save their lost daughter, in hopes of ever seeing her again.
Wed - Thu
12:00 1:00 2:20 3:20 4:40 5:40 7:00 8:00 9:20 10:20
Antony and Cleopatra (Stratford Festival)
Drama, 180 min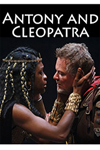 The love and passion shared by Mark Antony (Geraint Wyn Davies), one of the three joint rulers of the Roman republic, and Cleopatra (Yanna McIntosh), the seductive queen of Egypt, proves no match for reason. When these two powerful leaders surrender everything to their insatiable love, the floodgates to a civil conflict are opened, that will bring devastation to the foundations of the ancient world they inhabit.
Encore performance on June 7, 2015 in select theatres.
Mad Max: Fury Road - An IMAX 3D Experience
14A, Action, 120 min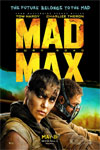 Mad Max: Fury Road - An IMAX 3D Experience Trailer
Max Rockatansky (Tom Hardy) is captured by a group loyal to the warlord Immortan Joe (Hugh Keays-Byrne), who tyrannizes his people, doling out water in small amounts to keep them desperate.
Imperator Furiosa (Charlize Theron), whom he believes is loyal to him, helps several young women, who are forced to bear his children, escape. Once he realizes what she's up to, he and his army set out after her, using Max as a blood supplier for Nux (Nicholas Hoult), one of his loyal supporters.
During a battle, Max manages to escape and he teams up with Furiosa as they both desperately try to get away from Joe and save the women, one of whom is pregnant.
Pitch Perfect 2
PG, Comedy, 115 min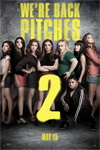 Pitch Perfect 2 Trailer
The Barden Bellas are back and this time around, the film focuses on Beca (Anna Kendrick) and Fat Amy (Rebel Wilson) as they navigate through their senior year. When Fat Amy has an embarrassing wardrobe malfunction on live TV, the team is disgraced and banned from domestic competition.
The only way for the team to redeem themselves is to win the World Championships, to be held in Copenhagen. They're joined by newbie Emily (Hailee Steinfeld), whose mother (Katey Sagal) once sang with the troupe, in order to win against German reigning champions Das Sound Machine.
Wed
12:00 12:45 1:30 2:15 3:00 3:45 4:30 5:15 6:00 6:45 7:15 8:05 8:45 9:30 10:00
Thu
1:30 2:00 4:30 7:15 10:00
Hot Pursuit
PG, Comedy, 87 min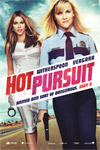 Hot Pursuit Trailer
A by-the-book cop (Reese Witherspoon) and a drug boss widow (Sofia Vergara) try to evade crooked cops and vicious assassins as they go on the lam through Texas.
The police officer sets off to protect the widow but ends up on the run herself when they realize they've both been set up. Their journey to clear their names takes them on quite an adventure as they scramble through the south.
Wed - Thu
12:10 2:25 4:45 7:20 9:45
Kurt Cobain: Montage of Heck
Documentary, 145 min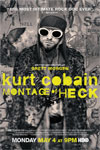 Kurt Cobain: Montage of Heck Trailer
The first-ever, fully-authorized documentary about Kurt Cobain, blending his personal archive of art, music (both his most famous songs and some that have never been heard), written word, and never-before-seen home movies, with animation and revealing interviews from his family and closest confidantes.
Playing Monday, May 4 and Thursday, May 7 only.
Far From the Madding Crowd
PG, Drama, 119 min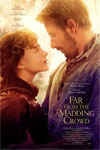 Far From the Madding Crowd Trailer
Independent, beautiful and headstrong country heiress Bathsheba Everdene (Carey Mulligan) has three very different suitors: Gabriel Oak (Matthias Schoenaerts), a sheep farmer, captivated by her fetching willfulness; Frank Troy (Tom Sturridge), a handsome and reckless Sergeant; and William Boldwood (Michael Sheen), a prosperous and mature bachelor.
Bathsheba considers herself to be intellectually superior to all three, but when she finally drops her haughty attitude, she's able to be open to a man's love.
Based on the beloved novel by Thomas Hardy.
Ex Machina
14A, Sci-fi, 108 min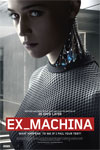 Ex Machina Trailer
Caleb (Domhnall Gleeson), a programmer, is sent to a remote facility when he's given the job of evaluating his company CEO Nathan's (Oscar Isaac) experiment in artificial intelligence - a robot named Ava (Alicia Vikander).
What was supposed to be a routine check turns into much more when Caleb forms a friendship with Ava, who raises doubts as to whether anything Nathan says can be trusted. For his part, Nathan questions Ava's motives, and Caleb begins to wonder if he's doing the testing or if he's being tested himself.
The Age of Adaline
PG, Drama, 110 min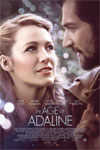 The Age of Adaline Trailer
Following a near-fatal accident one icy night, a 29-year-old woman named Adaline (Blake Lively) stops aging. She keeps her condition a secret throughout the 20th century until she meets a man (Michiel Huisman) who may change her solitary life.
Furious 7
PG, Action, 137 min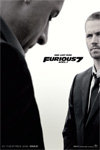 Furious 7 Trailer
Han (Sung Kang) is killed in revenge on the streets on Tokyo by Deckard Shaw (Jason Statham), Owen Shaw's (Luke Evans) older brother.
Shaw turns his sights on Brian (Paul Walker) and Dom (Vin Diesel) as they team up for one last ride. To protect those they love, and fight against a man bent on vengeance, it will be a fast and furious ride to the end.
Home
G, Family, 94 min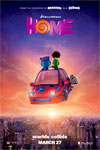 Home Trailer
After an alien race called the Boov invades Earth to make it their new home, a resourceful human girl named Tip (voiced by Rihanna) avoids capture and embarks on the road trip of a lifetime with a banished Boov named Oh (voiced by Jim Parsons).
Cinderella
G, Family, 112 min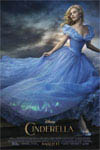 Cinderella Trailer
Ella (Lily James), a daughter of a merchant who remarries following the death of his wife, is eager to support her father as she welcomes her new stepmother (Cate Blanchett) and her daughters Anastasia (Holliday Grainger) and Drisella (Sophie McShera) into their house. But, when Ella's father unexpectedly passes away, she finds herself at the mercy of a cruel new family.
One day, Ella meets a stranger in the woods. Unaware that he is a prince, Ella finally feels she has met a kindred soul. When the Palace sends out an open invitation for all maidens to attend a ball, Ella realizes it's her chance to once again see the charming Kit (Richard Madden). However, her stepmother forbids her to attend. But a kindly beggar woman (Helena Bonham-Carter) steps forward and changes Cinderella's life forever.
Kingsman: The Secret Service
14A, Action, 129 min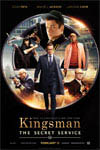 Kingsman: The Secret Service Trailer
Gary 'Eggsy' Unwin (Taron Egerton), a delinquent street kid, is recruited into a secret spy organization's ultra-competitive training program by Harry Hart, a veteran agent (Colin Firth) who knew his father.
Although at first reluctant, when Eggsy sees Harry single-handedly take on a gang of thugs using high-tech weapons, he launches himself into the rigorous training program, hoping to secure a position as an agent.
Based on the comic book "The Secret Service" by Mark Millar and Dave Gibbons.
Bombay Velvet
14A, Drama,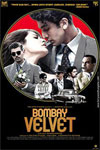 Bottle Rocket
Comedy,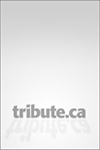 A bright, optimistic caper comedy from first-time director Wes Anderson, Bottle Rocket focuses on a group of young Texans aspiring to become master thieves. Their leader is Dignan (Owen C. Wilson, who also co-wrote the screenplay), an upbeat if naive charmer who convinces his friends Anthony (Wilson's brother Luke Wilson) and Bob Mapplethorpe (Robert Musgrave) to enter the crime business. After their first heist, a bizarrely-executed robbery of a local bookstore, the trio goes on the lam, taking up residence in a border hotel where Anthony falls in love with a maid played by Lumi Cavazos. When the three buddies decide that they need to return to the real world, they hook up with a master con-man (James Caan) who sends them on a daring -- if ill-concieved -- mission.
Piku
PG, Comedy,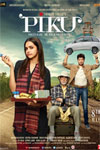 Tanu Weds Manu Returns
Comedy,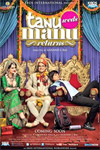 The Impressionists - Exhibition on Screen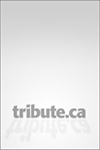 The Left Ear
14A, Drama,