The Lion King
STC, Family, 118 min

The Lion King Trailer
In this CGI and live-action version of the animated classic, Simba is a feisty lion cub who dreams of being king one day.
However, his envious Uncle Scar (Chiwetel Ejiofor) has plans to ascend to the throne himself, and he forces Simba out of the kingdom. Alone and adrift, Simba (Donald Glover) soon joins the escapades of a hilarious meerkat named Timon (Billy Eichner) and his warmhearted warthog pal, Pumbaa (Seth Rogen). Adopting their carefree lifestyle of "Hakuna Matata," Simba ignores his real responsibilities until he realizes his destiny and returns to claim his place in the "Circle of Life."
Thu
5:00 6:00 6:50 8:15 9:00 9:40 11:15
Stuber
14A, Action/Adventure, 93 min

Stuber Trailer
Stu (Kumail Nanjiani) is your average guy just looking to get by as an Uber driver. A routine passenger pick up shifts gears for him as it turns out to be LAPD Detective Vic (Dave Bautista) in need a vehicle. The Uber rideshare program turns into a ride along for Stu as he drives Vic across Los Angeles helping him on his job. Through their unlikely partnership their adventures in Los Angeles help break Stu out of his timidity as he learns to be more assertive and emotional.
Thu
12:30 2:55 5:20 7:45 10:15
Unplanned
14A, Drama, 110 min

Unplanned Trailer
As one of the youngest Planned Parenthood clinic directors in the nation, Abby Johnson was involved in upwards of 22,000 abortions and counseled countless women on their reproductive choices. Her passion surrounding a woman's right to choose led her to become a spokesperson for Planned Parenthood, fighting to enact legislation for the cause she so deeply believed in. Until the day she saw something that changed everything.
Spider-Man: Far from Home 3D
PG, 129 min

Spider-Man: Far from Home 3D Trailer
Determined to enjoy himself and leave his responsibilities behind, Peter Parker (Tom Holland) decides to leave his Spider-Man suit behind when he goes on a school trip with his friends and classmates, including MJ (Zendaya), Ned (Jacob Batalon), Betty (Angourie Rice) and Flash (Tony Revolori).

However, when giant creatures called Elementals begin attacking European cities, Peter is approached by Nick Fury (Samuel L. Jackson), who wants Spider-Man to take on this threat to protect his friends and save the world. Provided with a new suit, Spider-Man joins forces with Quentin Beck, also known as Mysterio (Jake Gyllenhaal), a superhero from an alternate Earth determined to stop the Elementals.
Annabelle Comes Home
14A, Horror, 106 min

Annabelle Comes Home Trailer
After taking charge of the demonic doll Annabelle, Ed (Patrick Wilson) and Lorraine Warren (Vera Farmiga) return home to lock her away with the rest of their cursed collection. When the couple are called away to investigate another case, they leave their daughter Judy (Mckenna Grace) in the care of a trusted babysitter (Madison Iseman).
With the parents gone the two girls invite their friend (Katie Sarife) over for some company, but her curiosity into the Warren's reputation leads her to unintentionally set Annabelle free. Free from imprisonment, Annabelle brings with her all the evil spirits tied to the Warren's collection for a night of terror for the three young girls with the intent of possessing them.
Toy Story 4
G, Animation, 100 min

Toy Story 4 Trailer
When Bonnie (voice of Madeleine McGraw) goes to Orientation Day for kindergarten, she makes a new toy out of a spork. She calls him Forky (voice of Tony Hale), and feels a special affinity for him because she made him herself.
However, Forky doesn't consider himself a toy, so he keeps trying to jump into the trash. For Bonnie's sake, Woody tries to reason with him, but when Bonnie's family goes on a road trip in the RV, Forky jumps out of the window. Woody goes after him to bring him back and bumps into his old friend Bo Peep (voice of Annie Potts), at a colorful amusement park. While searching for Forky, he also meets a doll named Gabby Gabby (Christina Hendricks), who believes no one wants her because her voice box is broken.
Toy Story 4 3D
G,

Woody has always been confident about his place in the world and that his priority is taking care of his kid, whether that's Andy or Bonnie. But when Bonnie adds a reluctant new toy called "Forky" to her room, a road trip adventure alongside old and new friends will show Woody how big the world can be for a toy.
Men in Black: International
PG, Action/Adventure, 114 min

Men in Black: International Trailer
Witnessing an alien encounter as a little girl and seeing her parents neuralized by two men in black, a young woman (Tessa Thompson) spends her entire life in search of the mysterious organization they belong to until she finally finds them. Making her way into their headquarters, she encounters Agent O (Emma Thompson) and makes her case to join the Men in Black. Due to her determination, she is made a probationary agent and given the code name Agent M.
Assigned to the London branch to aid in an investigation, Agent M is partnered with the local hotshot Agent H (Chris Hemsworth). When it becomes apparent that there is a mole within the organization, it forces the two agents on the run, unsure of who they can trust. Now the two must work together to uncover the mole, tackle the new threat and save their organization.
Based on the Malibu Comic by Lowell Cunningham.
Avengers: Endgame
PG, Action/Adventure, 182 min

Avengers: Endgame Trailer
Weeks after Thanos (Josh Brolin) wiped out half of all life in the universe, Steve Rogers (Chris Evans), Natasha Romanoff (Scarlett Johansson), Thor (Chris Hemsworth), Bruce Banner (Mark Ruffalo), Rocket (Bradley Cooper) and the surviving Avengers struggle to deal with their losses.
At the same time, Tony Stark (Robert Downey Jr.) is drifting in space with Nebula (Karen Gillan), slowly running out of food. The arrival of Carol Danvers (Brie Larson) and then Scott Lang (Paul Rudd) at the Avengers headquarters sparks a glimmer of hope in the survivors.
Steve rallies the remaining Avengers, including Tony and Nebula who have been rescued, and a broken Hawkeye (Jeremy Renner), who watched his wife (Linda Cardellini) and children disappear before his eyes, for one last mission when they come up with an idea that may give them a chance of undoing the damage created by Thanos.
The Goonies
114 min

The Goonies Trailer
A band of young boys find a treasure map and embark on a magical adventure.
The Great Escape
PG, Action, 172 min

The Great Escape Trailer
In WWII a group of allied American, British and Canadian soldiers, known for their uncanny abilities to escape any prison, are herded into a high security prison by the German Army. Lead by Captain Virgil Hilts (Steve McQueen) and under the direction of squadron leader Roger Bartlett (Richard Attenborough), these master escape artists will plan their greatest escape yet.
Article 15 (Hindi)
Action,

Article 15 is set in a tehsil called Lalgoan, somewhere in Uttar Pradesh (India). This is a story of an IPS officer, Ayan Ranjan and his fight against 'India's caste system'. Raised all over Europe, Ayan's understanding of India is mostly bookish and exotic. Little did he know that a small tehsil would turn his life upside down. First day in office, Ayan witnesses a horrific crime against three Dalit minor girls from a lower caste village Harimanpur.From this moment on, he gets entangled between how the traditional system would deal with it, and his basic human instincts that threaten to draw him deep inside. While struggling to maintain his relationship with his wife Aditi, a conflicted Ayan can see the law and justice drift away easily, knowing perfectly well that any effort from his side to obstruct this perfectly oiled machine and its psychology will be catastrophic.With one of the three girls still being missing, and the opportunity to let this case go through inertly, Ayan would need to choose between a path, where he can either come of age or take an easy escape route which most of us prefer.The film's title is a reference to an article of the Indian constitution that prohibits discrimination on the basis of caste, religion, race or sex.
Between Me and My Mind
Documentary,

Following the critically-acclaimedworld premiere at Tribeca Film Festival,Between Me and My Mindcomes to movie theaters nationwide for a special one-night-only screening on Wednesday, July 17.A few minutes into this intimate look at the creative process of founding Phish guitarist andvocalistTrey Anastasio, it is clear that he is exploding with his unique brand of songwriting and creativity.
Sound Euphonium: The Movie Our Promise: A Brand New Day?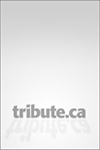 The Lion King 3D
STC,

From Disney Live Action, director Jon Favreau's all-new -The Lion King- journeys to the African savanna where a future king is born. Simba idolizes his father, King Mufasa, and takes to heart his own royal destiny. But not everyone in the kingdom celebrates the new cub's arrival. Scar, Mufasa's brother -and former heir to the throne- has plans of his own. The battle for Pride Rock is ravaged with betrayal, tragedy and drama, ultimately resulting in Simba's exile. With help from a curious pair of newfound friends, Simba will have to figure out how to grow up and take back what is rightfully his.
The Metropolitan Opera: II Barbiere di Siviglia (2019) - Encore
Program,

The Metropolitan Opera presents a rebroadcast of Rossini's Il Barbiere di Siviglia, from the 2006-07 season, in select cinemas nationwide on Wednesday, July 10. Rossini's madcap comedy receives a spirited production by Tony Award-winning director Bartlett Sher and stars mezzo-soprano Joyce DiDonato, tenor Juan Diego Flórez, and baritone Peter Mattei. Maurizio Benini conducts.
The White Storm 2: Drug Lords
Action,

The film is based on true stories taking place during Sino-Japanese war in Shanghai, China, in 1937, the battle and protection of the Si Hang Warehouse. There are around 400 Soldiers (so called Eight Hundred Heroes in history), holding out against numerous waves of Japanese forces for 4 days and 4 nights in order to cover Chinese principal forces retreating west.