Black and Blue
14A, Action/Adventure, 87 min

Black and Blue Trailer
A rookie African-American female cop (Naomie Harris) happens across corrupt officers who are murdering a drug dealer. With the incident captured on her body cam, the bad cops chase her through the night in an attempt to silence her and destroy the incriminating footage.

To make matters worse, they've informed a criminal gang that she's the one responsible for the dealer's death.
Mountaintop
92 min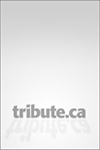 #AnneFrank. Parallel Stories
PG, 94 min

#AnneFrank. Parallel Stories Trailer
Anne Frank was born in Frankfurt on 12th June 1929 and this year she would have been 90 years old. The documentary film tells the story of her life through the pages of her diary: an extraordinary text that has made the tragedy of Nazism known to millions of readers all over the world, and revealed the brilliant, enlightening intelligence of a young girl who wanted to become a writer.

Helen Mirren will introduce audiences to Anne's story through the words in her diary. The set will be her room in the secret refuge in Amsterdam, reconstructed in every detail by set designers from the Piccolo Theatre in Milan, founded by Giorgio Strehler, and part of the Union of European Theatres. It is a remarkably faithful, authentic reconstruction of the interior that will take us right back to 1942. The room contains the objects in Anne's life, the photographs she covered the walls of her room with, and the notebooks she wrote.
Maleficent: Mistress of Evil
PG, Action/Adventure, 118 min

Maleficent: Mistress of Evil Trailer
Princess Aurora (Elle Fanning) is living as the Queen of the Moors when her beloved, Prince Philip (Harris Dickinson), asks her to marry him. Maleficent (Angelina Jolie) is furious about the upcoming marriage, but in order to keep the peace, Philip's parents, King John (Robert Lindsay) and Queen Ingrith (Michelle Pfeiffer), hold an engagement dinner at their castle, with Aurora and Maleficent as the honored guests.
However, the dinner doesn't go as planned when Maleficent clashes with the scheming Queen Ingrith. Maleficent lashes out and casts a spell that leaves King John in a deep sleep. As Maleficent flees, she's hit by an iron bullet from Ingrith's henchwoman. Rescued by dark fairies who have been cast off by humans and are therefore eager for revenge, Maleficent is in awe by the discovery of a race of her own kind and decides to join their quest.
Maleficent: Mistress of Evil - The IMAX Experience
PG, 118 min

Maleficent: Mistress of Evil continues to explore the complex relationship between the dark fairy Maleficent (Angelina Jolie) and the soon-to-be Queen, Aurora (Elle Fanning) as they form new alliances and face new adversaries in their struggle to protect the moors and the magical creatures that reside within.
Maleficent: Mistress of Evil 3D
PG, 118 min

Maleficent: Mistress of Evil continues to explore the complex relationship between the dark fairy Maleficent (Angelina Jolie) and the soon-to-be Queen, Aurora (Elle Fanning) as they form new alliances and face new adversaries in their struggle to protect the moors and the magical creatures that reside within.
Zombieland: Double Tap
18A, Action/Adventure, 99 min

Zombieland: Double Tap Trailer
Zombie slayers Tallahassee (Woody Harrelson), Columbus (Jesse Eisenberg), Wichita (Emma Stone) and Little Rock (Abigail Breslin) have been living together as a family for the last 10 years.
When Little Rock runs away with Berkeley, a pacifist she just met, the team has to band together to bring her back. They must also face new evolved zombies, who are faster, deadlier and much more difficult to kill.
Enroute, they also meet Madison (Zoey Deutch), a silly blonde, as well as a dynamic pair of survivors— Albuquerque (Luke Wilson) and his wingman Flagstaff (Thomas Middleditch).
Sat - Sun
12:30 3:00 5:30 8:00 10:30
David Foster: Off the Record
Documentary, 91 min

David Foster: Off the Record Trailer
A revealing profile of Grammy Award–winning composer and producer David Foster that mixes rare archival footage, interviews, and unprecedented access to the Canadian-born musician, producer, songwriter, and composer.
Foster has helped sell more than a half-billion records and has collaborated with artists such as Chicago, Barbra Streisand, and Andrea Bocelli. He is also credited with discovering and working with Michael Bublé and Josh Groban. He helped introduce Céline Dion, who was a huge star in Quebec from the age of 12, to the English-speaking world in her early twenties, raising her profile to new heights.  
The documentary includes interviews from the artists who know Foster well, including Bublé, Dion, Barbra Streisand, Lionel Richie, Quincy Jones, Clive Davis, Kristin Chenoweth, Peter Cetera, Diane Warren and Carole Bayer Sager. His fifth and current wife, former American Idol contestant Katharine McPhee, and daughters Erin and Sara Foster from his second marriage to model Rebecca Dyer are also interviewed.
The Addams Family
PG, Animation, 87 min

The Addams Family Trailer
The Addams Family are back on the big screen in the first animated comedy about the creepy and kooky clan.
Loving parents Morticia (Charlize Theron) and Gomez Addams (Oscar Isaac) bring up their daughter, Wednesday (Chloë Grace Moretz) and their son, Pugsley (Finn Wolfhard), in an unorthodox way, complete with bombs, a creepy butler named Lurch, and their eccentric Uncle Fester (Nick Kroll), who lives with them.
Based on characters from the comics created and drawn by Charles Addams.
Sat - Sun
12:10 12:45 2:30 3:00 4:45 5:15 7:30
Abominable
G, Family, 97 min

Abominable Trailer
When teenage Yi (Chloe Bennet) encounters a young Yeti on the roof of her apartment building in Shanghai, she and her mischievous friends, Jin (Tenzing Norgay Trainor) and Peng (Albert Tsai), name him "Everest" and embark on an epic quest to reunite the magical creature with his family at the highest point on Earth.

But the trio of friends will have to stay one-step ahead of Burnish (Eddie Izzard), a wealthy man intent on capturing a Yeti, and zoologist Dr. Zara (Sarah Paulson) to help Everest get home.


Hustlers
14A, Drama, 110 min

Hustlers Trailer
Inspired by the viral New York Magazine article "The Hustlers at Scores," Hustlers follows a crew of savvy strippers who band together to turn the tables on their Wall Street clients.

Starting in 2007, we meet experienced exotic dancer Ramona (Jennifer Lopez) and newcomer Destiny (Constance Wu). Ramona takes Destiny under her wing and introduces her to the life of an exotic dancer, showing her how the game works. She also learns that the group of strippers she's become a part of not only dance, but hustle their way into the pockets of their wealthy clients.

However, after the 2008 Wall Street crash, attendance at the club drops off and the dancers struggle to earn money. They devise a scam to coerce potential clubgoers to spend huge amounts of money at the club, with the women getting a large cut of the profits. But this scheme doesn't work well in the long run.
Sat - Sun
1:15 1:50 4:00 4:40 6:50 7:20 9:40 10:20
IT: Chapter Two
14A, Horror, 169 min

IT: Chapter Two Trailer
It's been 27 years since shape-shifting predator Pennywise (Bill Skarsgård) terrorized the Losers' Club. The now-adults have moved on from Derry, Maine: Richie (Bill Hader) has become a stand-up comic, Bill (James McAvoy) is a successful novelist in Hollywood, Ben (Jay Ryan) is now a wealthy architect, Stanley (Andy Bean) is a troubled accountant, Bev is in an abusive relationship with her husband and Eddie (James Ransone) is in risk assessment. Mike (Isaiah Mustafa) is the only one of the group who stayed in Derry, while the others moved on with their lives.

When Pennywise mysteriously returns to the little town of Derry, Mike calls each one of the Losers back to Derry. When they were young, they'd made a blood oath that if Pennywise would return, they would too, to put a stop to him. However, they have all suppressed the supernatural horror they experienced as kids. They first have to remember their childhood before attempting to face Pennywise, who is now more menacing than ever.
Good Boys
14A, Comedy, 89 min

Good Boys Trailer
Max (Jacob Tremblay), Thor (Brady Noon), and Lucas (Keith L. Williams) are typical adolescents, sharing misinformation and misadventures. When cool kid Soren (Izaac Wang) invites Max to his party, Max asks if his two best friends can come. Soren reluctantly agrees, but clearly the other kids at school think Thor and Lucas are misfits.
Knowing the big party will include girls, the three friends plan to prove they belong in the cool crowd by learning how to kiss. They use a drone to spy on Max's teenage neighbor Hannah (Molly Gordon), whom he describes as a nymphomaniac. However, when she takes down their drone with a pool net, in retaliation they steal her purse, hoping to trade it for the drone. What they didn't bargain on was Hannah's level of anger when she realizes they have her purse, which contains her stash of drugs, so the boys go on the run, getting into more and more trouble along the way.
Sat - Sun
12:40 3:10 5:30 7:50 10:10
This Is Spinal Tap
14A, Comedy, 82 min

This Is Spinal Tap Trailer
This documentary follows a British heavy metal rock group called Spinal Tap. The movie is in fact a biting satire and spoof of the whole rock and roll scene that passes itself off as a real documentary of a real band.
Buffy The Vampire Slayer

The idea of fusing teen sex-comedy and horror genres into a boffo box-office bonanza seems like classic braindead Hollywood-think... but somehow, beyond all reason, the makers of this film manage to pull it off. Much of the credit goes to director Fran Rubel Kuzui (Tokyo Pop) who chooses wisely to let the jokes and action rip by so quickly that viewers won't have time to realize there's practically nothing going on. Also excellent is Kristy Swanson as the bubble-headed cheerleader who learns from a Van Helsing-ish stranger (Donald Sutherland) that she's, like, the reincarnation of this pure female warrior and stuff, destined to rid the world -- or at least the Valley -- of vampires. No sooner is the Buffster being schooled in the ways of vampire butt-kicking (much to the consternation of meek pretty-boy beau Luke Perry) than the lead vampire (Rutger Hauer) and his leering cronies show up -- and leading up the pack is none other than Pee-Wee Herman himself, Paul Reubens. Fans of this film's popular TV offspring will appreciate the fang-sharp humor but may be surprised to find little evidence of the spooky atmosphere that permeates the series -- though there are some inspired moments, particularly the ridiculous death-by-ruler scene.
The Silence of the Lambs
R, Thriller, 118 min

The Silence of the Lambs Trailer
The Silence of the Lambs is a thriller that follows FBI trainee Clarice Starling (Jodie Foster), who is sent by her supervisor (Scott Glenn) to interview ferociously intelligent serial killer Hannibal "The Cannibal" Lechter (Anthony Hopkins) at his cell in a mental hospital in the hopes that he can provide insight into the mind of killer-at-large Buffalo Bill (Ted Levine), whose current abductee happens to be the daughter of a senator.
Intrigued by Clarice, Lechter demands information about her personal life in exchange for clues, and the two begin to form a strangely intimate connection.
Elvis Unleashed

See Elvis like you never have before on the big screen! Revisit the classic Elvis '68 Comeback Special with outtakes and classic Comeback moments that rejuvenated Elvis' career in theatres. This event also includes new interviews hosted by music writer Randy Lewis in conversation with actor/musician Dennis Quaid, up and coming singer/songwriter Jade Jackson, and legendary producer /director Steve Binder on the influences of Elvis in music today and the impact of Elvis on their lives. Quaid and Jackson are set to perform some Elvis classics, while Randy Lewis discusses the behind-the- scenes interactions that Steve Binder had with Elvis and his manager Colonel Parker, as well as celebrating the King.
Immortal Hero
G,

Based on true events, IMMORTAL HERO is the inspiring account of how the near-death experience of Ryuho Okawa, inspired him to choose life and to dedicate that life to changing the lives of millions around the world. Okawa is portrayed as Makoto Mioya in the film, a successful writer who collapses from a heart condition that doctors did not expect him to survive. Unbeknownst to anyone but Makoto, he has been communicating with powerful spiritual beings and accessing their wisdom and advice for most of his adult life. In a near-death visitation at the hospital, the spiritual beings come to him to remind Makoto that he can cure himself with the power of his own mind.
Jesus is King
Musical,

IMAX® is releasing the all new Kanye West film, "JESUS IS KING", exclusively in IMAX theatres. Filmed in the summer of 2019, "JESUS IS KING" brings Kanye West's famed Sunday Service to life in the Roden Crater, visionary artist James Turrell's never-before-seen installation in Arizona's Painted Desert. This one-of-a-kind experience features songs arranged by West in the gospel tradition along with new music from his forthcoming album "JESUS IS KING"- all presented in the immersive sound and stunning clarity of The IMAX Experience®.
My People, My Country
Drama,

The movie consists of 7 stories, which are based on 7 memorial moments since the foundation of People's Republic of China. The stories are about what normal people do for the country and why they do that, showing the close relationship between citizens and the country - It seems that the concept of a country is so big while a citizen is too small, but they can't exist without each other. Produced in 2019, the year of the 70th anniversary of China, the film is a gift to every Chinese living in the Country and overseas.
National Theatre Live: A Midsummer Night's Dream
Program,
A feuding fairy King and Queen of the forest cross paths with four runaway lovers and a troupe of actors trying to rehearse a play. As their dispute grows, the magical royal couple meddle with mortal lives leading to love triangles, mistaken identities and transformations with hilarious, but dark consequences.
National Theatre Live: One Man, Two Guvnors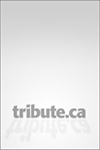 QT8: The First Eight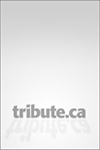 The Sky is Pink
PG, Drama, 134 min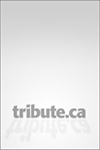 Twenty-five years in the relationship of a mother (Priyanka Chopra) and father (Farhan Akhtar) is told from the perspective of their recently deceased teenage daughter.
War (Hindi)
14A,

The biggest action entertainer of the year will see both these incredible action stars push their bodies to the limit to pull off never-seen-before, death-defying action stunts that will keep you on the edge of your seats. War is set to be a visual spectacle for quintessential action cinema lovers as they would witness Hrithik and Tiger pull off jaw-dropping sequences as they try to beat each other.