The House with a Clock in its Walls
PG, Sci-Fi/Fantasy, 104 min

The House with a Clock in its Walls Trailer
When Lewis Barnavelt (Owen Vaccaro) is orphaned, he goes to live with his mysterious uncle, Jonathan Barnavelt (Jack Black). Lewis finds to his surprise that Jonathan is a warlock. The house where Jonathan lives was once owned by a couple who were dedicated to black magic. Before they passed away, they hid a clock in the walls with the power to bring about the end of the world.

Lewis and Jonathan have to find the clock before it's too late. 

Based on the 1973 childrens' gothic horror novel The House with a Clock in its Walls by John Bellairs.
Wed
12:20 12:30 2:50 3:45 5:20 6:40 7:50 9:30 9:30 10:25
Thu
12:20 12:45 2:50 5:20 7:50 9:30 10:25
The House with a Clock In Its Walls: The IMAX Experience
PG, Sci-Fi/Fantasy, 104 min

The House with a Clock In Its Walls: The IMAX Experience Trailer
In the tradition of Amblin classics where fantastical events occur in the most unexpected places, Jack Black and two-time Academy Award® winner Cate Blanchett star in THE HOUSE WITH A CLOCK IN ITS WALLS, from Amblin Entertainment. The magical adventure tells the spine-tingling tale of 10-year-old Lewis (Owen Vaccaro) who goes to live with his uncle in a creaky old house with a mysterious tick-tocking heart. But his new town's sleepy façade jolts to life with a secret world of warlocks and witches when Lewis accidentally awakens the dead.
Wed
10:10AM 1:00 4:20 7:10 10:00
An American in Paris - The Musical
Musical,

his breathtakingly beautiful Tony® Award-winning Broadway musical, inspired by the Oscar® winning MGM film, tells the impassioned story of discovering love in the 'City of Light'. Featuring the gorgeous music and lyrics of George and Ira Gershwin (including the classic hits 'S Wonderful and I Got Rhythm), stunning designs, and show-stopping choreography. With a record-setting 28 five-star reviews from critics, An American in Paris is coming from London's West End to a cinema near you.Jerry Mulligan is an American GI striving to make it as a painter in a city suddenly bursting with hope and possibility. Following a chance encounter with a beautiful young dancer named Lise, the streets of Paris become the backdrop to a sensuous, modern romance of art, friendship and love in the aftermath of war...Experience this "truly ravishing" (The Guardian) production in the comfort of your local cinema.
A Simple Favor
14A, Thriller, 117 min

A Simple Favor Trailer
Stephanie (Anna Kendrick) is a blogger in a small town who happens to be a single mother. Her best friend, stylish and sophisticated executive Emily (Blake Lively), goes missing shortly after asking Stephanie for a favor. Emily's husband Sean (Henry Golding) has no idea where she is. Stephanie writes about the disappearance, asking her readers for help, and put fliers up all over town. 

As she looks into what happened, Stephanie begins to realize she really didn't know Emily very well at all. 

Based on the novel of the same name by Darcey Bell.
Mandy
18A, Action/Adventure, 121 min

Mandy Trailer
Pacific Northwest. 1983. Outsiders Red Miller (Nicolas Cage) and Mandy Bloom (Andrea Riseborough) lead a loving and peaceful existence. When their pine-scented haven is savagely destroyed by a cult led by the sadistic Jeremiah Sand (Linus Roache), Red is catapulted into a phantasmagoric journey filled with bloody vengeance and laced with fire.
Manmarziyaan (Husband Material)
14A, 156 min

Manmarziyaan (Husband Material) Trailer
Rummi (Taapsee Pannu) is a free-spirited young woman. She lives with her extended family in Punjab state, doing her best to be a good daughter. But youthful desires have led her to Vicky (Vicky Kaushal). With his impulsive nature and shock of dyed-blue hair, he's the excitement she wants right now. How long can they keep their trysts secret from her family?
The Predator
18A, Action/Adventure, 107 min

The Predator Trailer
A sequel to the 1987 sci-fi hit Predator, in which a team on a mission in a Central American jungle find themselves relentlessly hunted by a terrifying extraterrestrial warrior.

In the sequel, a young boy named Rory McKenna (Jacob Tremblay) plays with the wrong "toys" and accidentally summons the deadly Predators to his small town. Rory's father, Quinn McKenna (Boyd Holbrook), puts together a team of ex-soldiers to protect the human race from these threats to mankind. 
White Boy Rick
14A, Drama, 111 min

White Boy Rick Trailer
Richard Wershe, known on the streets as White Boy Rick, lived in Detroit, where he worked as a drug dealer. What his criminal pals didn't know was that at age 14, he had been recruited to be an undercover informant for the Detroit police.
The police provided him with a fake ID that said he was 21 so he could travel to Las Vegas and to Miami to do drug deals in order to bring down drug lords in those cities as well. By 16, he was dating the Mayor Coleman Young's niece, who was five years older and married to Eastside drug kingpin Johnny Curry. Having served for two years as an informant, Rick decided to stop helping police, which would have severe repercussions for the teen.
The Nun
14A, Horror, 96 min

The Nun Trailer
When a young nun dies mysteriously in Romania, the Vatican decides to send Father Burke (Demián Bichir) and a novitiate to investigate the death in the abbey.

Together, they risk their lives and their souls as they confront a malevolent force that takes the form of a demonic nun. Soon, the abbey becomes a battleground between the living and the damned.
Wed
9:50AM 12:10 3:00 7:15 10:10 10:30
Thu
9:50AM 12:10 2:40 5:10 7:50 10:30
Juliet, Naked
14A, Comedy, 98 min

Juliet, Naked Trailer
Annie (Rose Byrne) lives in a small British village near London. For the past 15 years, she's been in a relationship with Duncan (Chris O'Dowd), who never stops talking about his obsession — obscure rocker Tucker Crowe, who hasn't released any new music or performed live for years. Rose is quite frankly, sick of hearing about Tucker Crowe and she's just about had it with Duncan.

When an acoustic demo of Tucker's hit record from 25 years ago surfaces, Duncan is elated and posts a glowing review on his Tucker Crowe fan site. Annie listens to it and is completely underwhelmed. In turn, she writes a scathing review of the album, which prompts the unpretentious Tucker to write her an email, telling her he agrees with her assessment. They begin corresponding and tell each other about their lives. Tucker devotes his life to raising his young son, but is planning a trip to England and wants to meet Annie, who is astounded by this turn of events.
Searching
PG, Thriller, 102 min

Searching Trailer
When recently widowed father David Kim (John Cho) misses several late-night FaceTime calls from his 16-year-old daughter Margot (Michelle La) and discovers the next morning that she's missing, he breaks into her laptop to look for clues. 

Detective Rosemary Vick (Debra Messing) is assigned to the case, and with her help, David begins digging through his daughter's search history and the live-streaming services he didn't know she used. Although David hopes Margot has merely run away, as the evidence piles up it points to the fact that something sinister could have happened to Margot.
Crazy Rich Asians
PG, Comedy, 120 min

Crazy Rich Asians Trailer
Rachel Chu (Constance Wu), an American-born Chinese economics professor who lives in New York, has been dating her boyfriend Nick Young (Henry Golding) for over a year when he invites her on a trip to his home country of Singapore to attend his friend Colin's wedding and meet his family. On the trip, when they're booked into first class on the plane, Rachel soon finds out Nick comes from a very wealthy family. 

In fact, he's one of the most sought-after unmarried men back home — and probably throughout the rest of Asia. When Rachel meets Nick's mother, Eleanor (Michelle Yeoh), it quickly becomes clear that the woman thinks Rachel isn't good enough for her son and never will be. Even though Nick is crazy about Rachel and is considering marrying her, Eleanor does everything she can to come between them. Knowing that his family is very important to Nick, Rachel feels she either has to stand up to Eleanor — or let Nick go.
Wed
1:30 4:20 6:30 7:00 9:20 10:10
Thu
1:30 4:20 6:30 7:10 9:20 10:10
BlacKkKlansman
18A, Comedy, 135 min

BlacKkKlansman Trailer
In the early 1970s, Ron Stallworth (John David Washington) becomes the Colorado Springs police department's first black police officer. When he spots an ad asking people to call the Ku Klux Klan for more information, he dials and reaches David Duke, the Grand Wizard of the Ku Klux Klan. He tells Duke he hates Blacks, Jews, Mexicans, Italians, Irish and Chinese. And anyone else who doesn't have pure white Aryan blood running through their veins.

Through his contact with Duke, Ron discovers that the Ku Klux Klan is planning an attack. He gets Flip Zimmerman (Adam Driver), a white officer, to play him in order to meet face to face with Duke and his fellow Klan members.

Flip asks the members of the Klan what they're planning, but his questions raise suspicions and they make him take a "Jew lie detector" test. Nonetheless, the Klan allows no less than three undercover cops to join their den, as Stallworth and his fellow cops hilariously disprove all their delusions of white superiority.

Based on the autobiography Black Klansman by Ron Stallworth.
Mission: Impossible - Fallout
PG, Action/Adventure, 147 min

Mission: Impossible - Fallout Trailer
Ethan Hunt (Tom Cruise) and his IMF team, Benji (Simon Pegg), and Luther (Ving Rhames), are tasked with bringing down a terrorist who goes by the name of John Lark, and who works with 12 people who call themselves "The Apostles," in order to blow up major cities around the world, using nuclear power.

Alan Hunley (Alec Baldwin), who left the CIA and is now the head of the IMF, introduces Ethan to a CIA agent named August Walker (Henry Cavill), who's been ordered by his boss, Erica Sloan (Angela Bassett), to keep a close eye on everything Ethan does — because the CIA still worries that he's gone rogue. When Ethan and August go to find Lark and stop him, a number of things go wrong, but luckily they run into Ilsa Faust (Rebecca Ferguson), who again helps Ethan with his mission.

With Ilsa's help, Ethan manages to pose as Lark in an effort to meet White Widow (Vanessa Kirby) in order to find the three spheres of plutonium Lark plans to use to commit major genocide.
Mission: Impossible - Fallout 3D
PG, Action/Adventure, 147 min

Mission: Impossible - Fallout 3D Trailer
The best intentions often come back to haunt you. MISSION: IMPOSSIBLE - FALLOUT finds Ethan Hunt (Tom Cruise) and his IMF team (Alec Baldwin, Simon Pegg, Ving Rhames) along with some familiar allies (Rebecca Ferguson, Michelle Monaghan) in a race against time after a mission gone wrong. Henry Cavill, Angela Bassett, and Vanessa Kirby also join the dynamic cast with filmmaker Christopher McQuarrie returning to the helm.
Batti Gul Meter Chalu

A fun-loving lawyer decides to fight the good fight when his best friend commits suicide, after being in heavy debt with the electricity department.
Imagine (1972)

Imagine is a cinema collage of colour, sound, dream and reality. Produced and directed by John and Yoko, who, with numerous guest stars including George Harrison, Fred Astaire, Andy Warhol, Dick Cavett, Jack Palance and Jonas Mekas, create a world of imagination as rich and moving as the music that accompanies it.
National Theatre Live: King Lear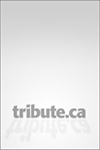 Smallfoot 3D
G,

An animated adventure for all ages, with original music and an all-star cast, Smallfoot turns the Bigfoot legend upside down when a bright young Yeti finds something he thought didn't exist - a human. News of this Smallfoot throws the simple Yeti community into an uproar over what else might be out there in the big world beyond their snowy village, in an all new story about friendship, courage and the joy of discovery.
The Great Battle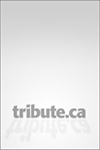 The Road Not Taken
Drama,

Deep into the Gobi Desert in western China, Eryong (starring Wang Xuebing) is managing his own Ostrich farm - this is his last try to get his ex-wife back and put his life back on the track. One day, his creditor Brother Wu (Wang Xufeng) leaves a quiet boy Lele with Eryong when he fails again to receive money from Eryong. Suspecting that his ex-wife has fall in love with someone else, Eryong decided to find her, and he has no choice but to take Lele together with him. During their three-day-two-night journey traveling across the desert, they meet Xiao Mei, a bad-tempered truck driver girl (Ma Yili), with whom Eryong and Lele have a good time. Keep going, they encounter with more and more passengers, who have changed the relationship between Eryong and Lele. At the same time, the lives of the passengers have also been effected by Eryong and Lele too.