How to Be Single
14A, Comedy, 110 min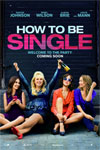 How to Be Single Trailer
Recently single Alice (Dakota Johnson) finds that dating isn't quite what it used to be. Robin (Rebel Wilson) takes Alice under her wing to teach her just how to be single in New York City.
Based on the novel of the same name by Liz Tuccillo.
The Choice
PG, Drama, 111 min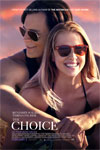 The Choice Trailer
Travis Shaw (Benjamin Walker) meets his new neighbor, medical student Gabby (Teresa Palmer) when his dog knocks up her female dog. Travis wins her over with his charm but it turns out that Gabby already has a boyfriend.
As the two grow close as friends, Travis hopes Gabby will change her mind.
Based on Nicholas Sparks' 2007 novel of the same name.
Fifty Shades of Black
18A, Comedy, 92 min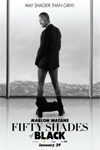 Fifty Shades of Black Trailer
Written and produced by, and starring Marlon Wayans (of Scary Movie fame), Fifty Shades of Black is a parody of the 2015 erotic romance film Fifty Shades of Grey.
Hannah (Kali Hawk), an awkward student, goes to interview Christian Black at his Black Enterprises office building for her school newspaper. Despite the fact that he made his money through shady means (and a stint as a male stripper), she falls for him, but discovers he's not looking for romance.
Thu
2:00 4:10 6:25 8:40 10:55
The Big Short
14A, Drama, 130 min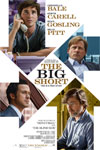 The Big Short Trailer
Prior to the 2008 global financial collapse in which banks screwed their customers by committing the greatest fraud in U.S. history, four outsiders (Christian Bale, Steve Carell, Ryan Gosling, Brad Pitt) decide to take them down when they figure out how to "short" the market. The risk is huge, and they have only one shot at it.
Based on the bestselling non-fiction book "The Big Short: Inside the Doomsday Machine," by Michael Lewis.
Straight Outta Compton
18A, Drama, 157 min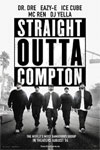 Straight Outta Compton Trailer
STRAIGHT OUTTA COMPTON traces the meteoric rise and fall of N.W.A. -- five young men who translated their experiences growing up in Compton, California in the mid-1980s into brutally honest music that rebelled against abusive authority, revolutionizing music and igniting a cultural war.
AAIC: Florence and the Uffizi Gallery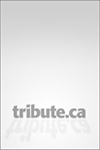 AAIC: Goya - Visions of Flesh and Blood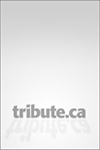 Airlift
PG, Drama,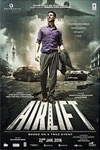 Love Live! The School Idol Movie
Animation,